[ad#ad-160]
[ad#ad-160]
Puerto Cortes is a stunning tourist destination in Honduras. This city for the residents of Honduras has the same value as for the Parisians the French Riviera and Long Island as well as for the people of New York. Despite the presence of many beaches in many places in Honduras, many inhabitants of various cities in Honduras, Puerto Cortes to choose a fun and weekend getaways and taken to Puerto Cortés as a great opportunity to relax and enjoy the sunshine on beautiful beaches of the city. Puerto Cortes in Honduras is located on the Atlantic coast and is the nearest town to the city of San Pedro Sula. Like the city of La Ceiba, Puerto Cortes is also a busy port in the Caribbean. It is located in the heart of Garufina country, and there are organized events only Honduras unique and vibrant summer as the celebrated "Bajamar" where many famous personalities attending the Caribbean.
Many hotels in Puerto Cortes in Honduras provide excellent accommodation and easy access to beautiful beaches. It is said that the best beach is located where the Mr. Geers Hotel. Also at the center of Puerto Cortés is also good hotels and beautiful beaches. These residences are more or less easy to find and reserve all year except during Holy Week. The sea cliffs of the Caribbean is another attraction in Puerto Cortes.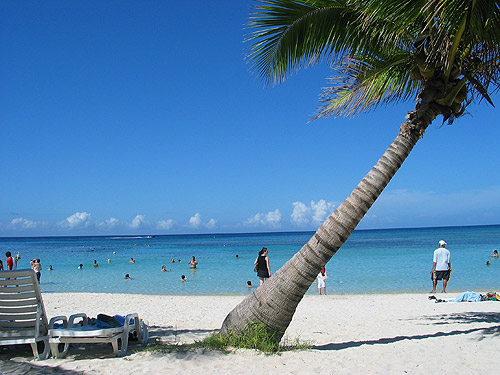 The Puerto Cortes also boasts a nightlife fun and sexy, especially in the secret Silversands Riviera Cancun. This is an exclusive resort considered only a tropical paradise of Honduras. This resort offers world-class spa, exquisite suites, gourmet restaurants and a very singular. It's perfect for adults who want romance and privacy and parties at night on the beach.
organization cycling tours in our website www.Vietnambiking.net
Remember Puerto Cortes if do you are thinking in enjoy a good beach, nice people and great views