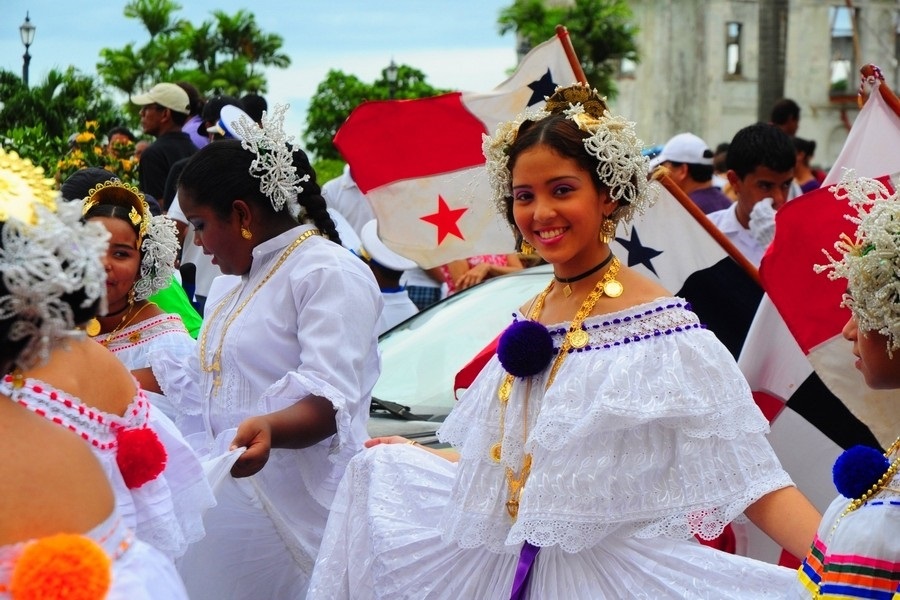 Panama is a small country located in Central America with a rich and diverse musical heritage that reflects its history and cultural influences. The music of Panama is a unique blend of African, European, and Indigenous sounds, rhythms, and instruments, which has given rise to a variety of genres that are popular both in Panama and around the world.
One of the most famous genres of Panamanian music is salsa. Salsa music originated in Cuba but was popularized in Panama in the 1960s and 70s, when many Cuban musicians moved to the country. Panamanian salsa has its own distinct sound, characterized by its fast-paced rhythms, horn sections, and complex percussion arrangements. Popular Panamanian salsa musicians include Ruben Blades, Victor "Vitin" Paz, and the group Los Hermanos Duncan.
Another popular genre of Panamanian music is reggaeton. Reggaeton originated in Puerto Rico but has become popular throughout Latin America, including in Panama. The genre combines elements of reggae, hip hop, and Latin American music to create a unique and energetic sound. Some of the most popular reggaeton artists in Panama include El General, Nando Boom, and Mr. Fox.
In addition to salsa and reggaeton, Panama has a rich tradition of folk music. One popular form of Panamanian folk music is tamborito, which originated in the central provinces of the country and is often performed during festivals and celebrations. Tamborito music is characterized by its use of drums, maracas, and other percussion instruments, as well as its call-and-response style of singing.
Another popular form of folk music in Panama is mejorana.
Mejorana is a traditional music style from the Azuero Peninsula region of Panama, which is located in the southern part of the country. This genre of music is closely tied to the traditional dances and festivals of the region and has a long history in Panama.
Mejorana music is typically performed with stringed instruments, including the mejoranera, a type of five-stringed guitar, and the rabel, a type of fiddle. Other instruments commonly used include the accordion, the guiro, and the tambor. The music is known for its complex rhythms and beautiful melodies.
The lyrics of Mejorana songs often focus on love, nature, and the struggles of life in rural areas. They are sung in Spanish, although some songs also incorporate words from the indigenous Ngäbe and Buglé languages.
Mejorana music is closely associated with the festival of Corpus Christi, which takes place in the city of La Villa de Los Santos in June. During the festival, Mejorana musicians gather to perform for large crowds of locals and tourists alike.
The festival also includes traditional dances, parades, and other cultural events.
Mejorana music has faced challenges in recent years as younger generations have become more interested in contemporary music styles. However, efforts have been made to preserve this important aspect of Panama's cultural heritage, including through music education programs and the creation of Mejorana music festivals.
Panama also has a rich tradition of indigenous music, which includes the use of instruments such as the flute, maracas, and drums.
The indigenous communities of Panama have preserved their musical traditions, which are often performed during religious ceremonies and festivals.
Finally, Panama has a rich history of carnival music, which is played during the country's annual carnival celebrations.
Carnival music is characterized by its fast-paced rhythms, lively brass sections, and use of percussion instruments such as the conga drums and cowbells.

The Carnival of Panama is an annual festival that takes place in the days leading up to Ash Wednesday. It is celebrated throughout the country, but the biggest and most well-known carnival takes place in the capital city of Panama City.
Carnival music in Panama is an essential part of the celebration, and it reflects the country's rich cultural heritage. The music is a fusion of African, Spanish, and indigenous influences and is characterized by its lively rhythms and festive atmosphere.

One of the most popular carnival music styles in Panama is called "tamborito." Tamborito is a type of drum-based music that originated in Panama's Azuero Peninsula region. It is typically played with drums, maracas, and other percussion instruments. The lyrics of tamborito songs often celebrate love, friendship, and the beauty of Panama's landscape.

Another popular carnival music style in Panama is called "cumbia." Cumbia is a genre of music that originated in Colombia but has spread throughout Latin America, including Panama. It's characterized by its fast tempo and the use of instruments such as the accordion, drums, and maracas.
During the carnival, the streets of Panama are filled with music, dancing, and colorful costumes. Musicians and dancers perform on elaborate floats and in parades, while locals and tourists alike join in the festivities.
The carnival is also an opportunity for local musicians and bands to showcase their talents. Many popular Panamanian musicians got their start performing during the carnival.
In recent years, the carnival has faced challenges due to concerns about public safety and environmental impacts. However, efforts have been made to address these issues while still preserving the tradition and cultural importance of the festival.
Here you can found information about the panama girls and how are they. 
Our target is to try to write useful information about central america. Are you thinking in to travel? Then take a look to our articles.