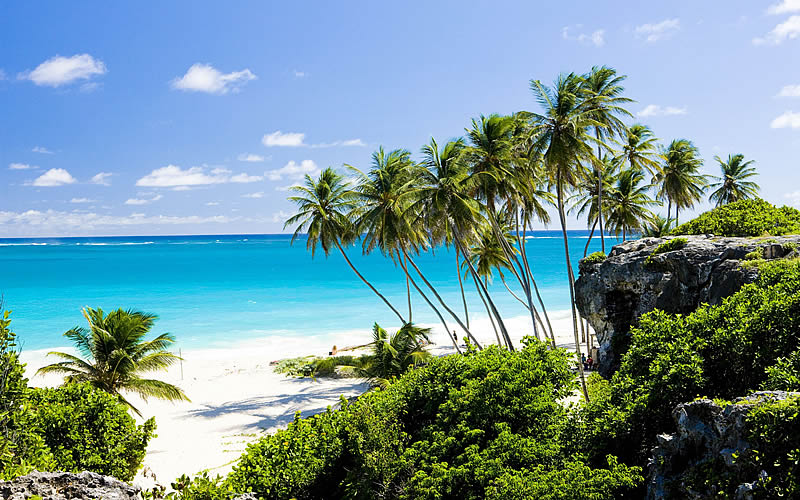 [ad#ad-160]
Barbados, the pearl of the Caribbean, is the eastern most Caribbean island.
In fact, a huge coral reef and ancient that formed about a million years.
It has been called 'the real fantasy island', a name that points to its exotic resorts and glorious beaches.
Barbados enjoys 340 days of sunshine a year.
The island has many well-developed accommodation services, a vibrant nightlife and friendly inhabitants.
All this makes one of the most desirable vacation destinations in the Caribbean.
The Barbados islanders are called 'Bajans' or 'Barbadians', and they are descendants of original people.
Much of the population is determined by the customs and culture of England.
[ad#ad-250]
The english permeate "influences" in much of the island of Barbados, this is more evident in the Anglican stone churches (the island is divided into numerous parishes) and cricket games played on the greens of the people.
The legacy of "Little England" dates back to colonial times, when the sugar industry reigned supreme in Barbados.
Barbados gained independence in 1966, and now tourism rather than sugar is the mainstay of the local economy.
The island has a pear-shaped, with 20 miles (32km) long with soft coral beaches which are lapped by the blue water of the Caribbean.
The passage of time has formed fascinating underground caverns in the island.
The coral reefs enveloping most of the island attract tourists to the scenic coast of Barbados.
Here some amazing Resorts in Barbados island
Radisson Aquatica Resort Barbados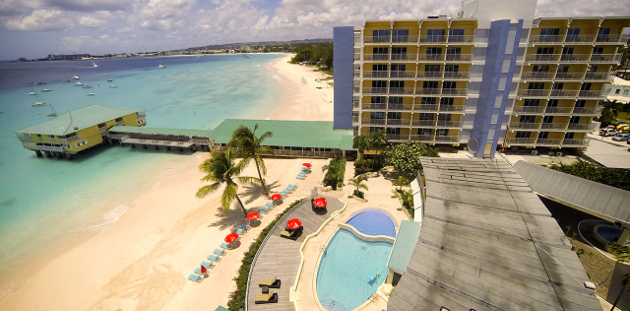 Hilton Barbados Resort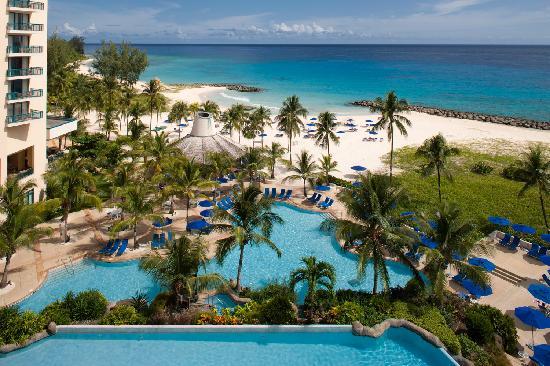 Tags: Travel to Barbados. The best Resorts in Barbados for to stay