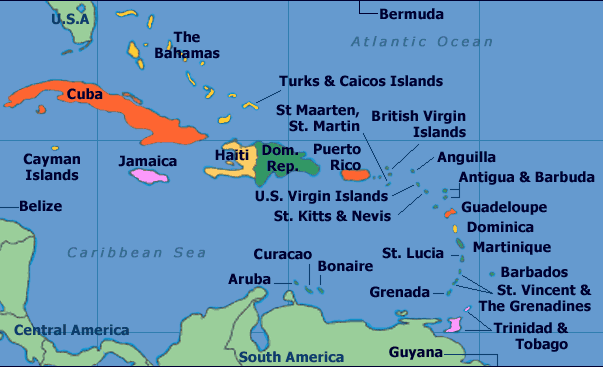 If you are not satisfied with your current situation or you want found a job for holidays, perhaps moving to another country could be a good option.
[ad#ad-160]
Have you ever been to the Caribbeans?
Finding jobs in Caribbean is not very hard and you will definitely enjoy the warm weather. Keep reading if you want to learn more about the Caribbean islands and some tips for to find a job there.
The Caribbeans include several islands and are a very popular touristic destination. The economy is strong in large cities thanks to the tourists. Things tend to slow down during the off season but more people are starting to head to the Caribbeans during the off season to avoid high prices and crowds.
If you have some experience with working in a restaurant, pub, disco or an hotel, you will definitely find good jobs in the Caribbean islands.
Since the touristic industry is so strong and constantly growing, hotels, restaurants, disco pubs and resorts are constantly looking to expand and hire more people, and you can have a good opportunity.
You should do some research on the Internet to learn more about jobs in Caribbean.
Most jobs do not include benefits but you can live comfortable if you can find a full time job.
Contact different employers to introduce yourself and let them know you are thinking about moving to the Caribbean island that your choose. Remember that some Hotels gives you free accommodation.
You should visit the Caribbeans before you decide to move there.

Stay in different hotels and visit as many others places as possible to get an idea of how people live in the island.
Look at prices in some stores and talk to people to figure out how much they spend on rent and utilities.
If you find a place where you feel comfortable and you find that the cost of living is affordable, consider moving there almost for to have a good job in your holidays
To much younger students go to the Caribbean islands in vacations for found a job and make extra money
Depending on the place where you want to move to, you will probably have to apply for a visa.
It is easier to get a visa once you have a job offer. Most Caribbean islands are actually territories of some others countries.
You will have to contact these governments to learn more about immigration.
[ad#ad-336-280]
You should be able to get a visa within a reasonable time frame if your employer helps you, for instance by sending you a letter to explain they wish to hire you.
These tips should help you find a good job in the Caribbean islands.
Do plenty of research on different islands before deciding where you want to move to.
Take the time to think about this decision carefully before accepting a job abroad, but for sure you can found a good job and can make some extra money in your holidays by example.