[ad#ad-336-280]
Spending time abroad as a visitor for a few days sure has its benefits. But it ends up being a fleeting or whirlwind experience.
There is very little time to stop, take a breath, take in the exotic surroundings and enjoy the experience.
And when there is an acute shortage of time, you will probably end up looking at the screen of your mobile trying to take pictures.
Hence, travelling abroad for the purpose of studying is one of the most beneficial and eye-opening experiences that a college student can learn from. Some of the benefits of studying abroad are covered here.
Learn at the global capital of a field
It provides a great opportunity to spend a significant amount of time in a city or location where significant events in the history of your chosen field have taken place. Such historical and global hubs always attract a slew of guest speakers, events, research work opportunities.
For example, Germany is considered as a pioneer in the field of engineering technology. Hence, the research and any work opportunities available in the country are bound to be at the cutting edge of the field.
Exposure to a variety of new cultures
Nothing trumps the truly immersive international experience of studying abroad with similarly aged people originating from all over the world. The most optimal way to explore a new culture is to dive headlong into it. This is only possible if you spend a significant amount of time living in a different country.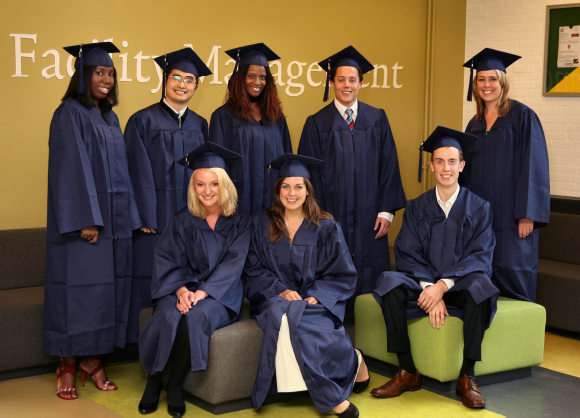 Till the point of completing your undergraduate degree, you might have ended staying at or close to your home. A master's or a post-graduate program is the perfect time and opportunity to experience the intricacies of a new culture while adding new skills to your repertoire.
Improve thinking skills
Undertaking a post-graduate program opens you up to all kinds of things which you had previously taken for granted. It provides an opportunity to view and analyze problems or events from a bigger perspective.
A couple of years of such constant thinking has been proven to help people to think more objectively as well. Appreciating diversity and tolerating differences are some of the most beneficial things one can learn by spending a significant amount of time abroad.
Travel extensively
Pursuing a post-graduate degree doesn't mean you will be cooped up in your room studying all of the time. There will be plenty of opportunities to travel based on the country you are studying in. If you are situated in a European country, you can easily travel the length and breadth of the entire continent without any restrictions.
Such travel will not end up being too expensive as there are several student discounts available for you to utilize as long as you produce the student ID card issued to you by your University.
Independent life
[ad#ad-336-280]
Until your under-graduate course, you have probably stayed at or close to home. The experience of university as well as being located in a new country represents a huge learning curve which ultimately results in leading a more independent life.
You will really develop yourself as an individual and gain confidence in sorting out your own problems and matters.