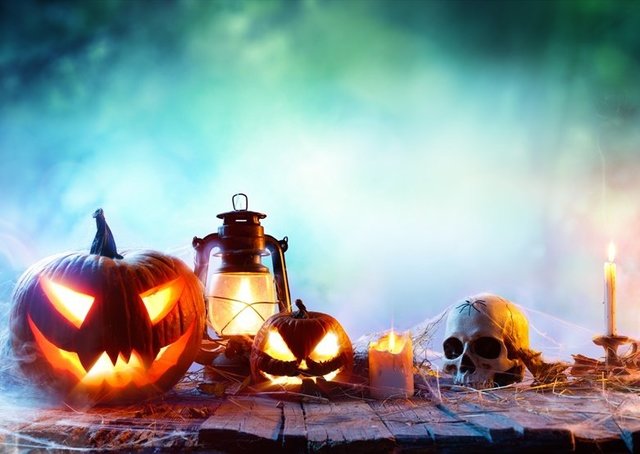 Each year on 31st October, a holy evening is celebrated in a number of Christian countries around the world. It is the eve of the Western Christian feast and is observed for 3 days, in which people rememberall their faithfully departed souls. Today, that evening is called Halloween.
With passing time, the world has become a social place with a tolerance of different customs and traditions of every religion and culture. It has always been celebrated with passion and joy in the United States of America.
But today more countries have adopted this day as a national holiday and they celebrate it just like the Americans.
The exclusiveness and creativity surrounding Halloween have contributed to its popularity all over the world, and people from all religious backgrounds and customs take part in celebrating it.
They travel to different locations to explore the best Halloween destinations for holidays and weekends to make the most of this amazing festival.
[ad#ad-160]
A little sneak peek into Halloween's history
Halloween is not completely a Christian holiday or event. It has ancient Celtic roots and was known as the holiday of Samhain.
At this time it is less about ghosts, spirits, and phantoms, and more about trying different costumes, themes, food, and candy.
Celts used to celebrate it to mark the beginning of winters, and the end of their harvesting season.
They celebrated their annual growth of crops and partied before the start of the cold. But with the passing time, it became more of a costume festival with pumpkin as a symbol to remind everyone its origin.
Halloween is one of the best occasion today for kids, and fun seekers and people enjoy parties, festivities, events and get together.
But a traveling trend has also made it into the Halloween mix, and today people love to travel on this occasion to European destinations.
In this article, we are going to discuss the best Halloween destinations in Europe, where you can go with your family, friends, or a loved one to maximize your celebrations and fun.
Our wildcard traveling tip for everyone
Traveling from your home to your travel destination isn't easy at all. Not only because it requires energy and time, but also it takes up a lot of our hard earned money.
But there is a great way that can help you save a lot of money in not only traveling but also in finding accommodation at your European Halloween destination.
We recommend our readers to avail of the services of Dream World Travel as they are one of the most reliable and consumer caring UK travel agency. They offer great deals and promotions on their traveling packages, which includes air ticket, accommodation, transportation, and every other thing that involves traveling.
Know more about the best Halloween destinations in Europe
Following are some of the best Halloween Destinations in Europe. Do plan to celebrate your Halloween at these places with your friends, family, or loved ones.
These places provide the perfect setting for this unique occasion. To find out these exotic destinations and make your Halloween memorable.
London – United Kingdom
London is one of the best places to spend your Halloween. With so many myths and legends associated with this city, everything seems haunted about it on the eve of All Hallows.
There are different parties hosted in London that have amazing themes.
You can dress like Jack the Ripper, and move in the streets where he once used to rip people apart. You can also take a tour of the different haunted tunnels, and museums in this city.
Even the pubs there are themed in haunted style decoration specifically on the eve on Halloween. There isn't any other place more haunted and interesting than London, England in the world on Halloween.
Transylvania – Romania
Known as one of the most beautiful places in Europe, it is the ideal place to be on the eve of Halloween.
It is the same place where the legend of Dracula started.
The Bran Castle is a great site to visit on this occasion and Transylvania becomes even more haunted with everyone dressing up like a Dracula.
If the Halloween coincides with the full moon, there is no better place than Transylvania on Earth to celebrate Halloween.
Venice – Italy
Venice is not a typical Halloween destination, but a romantic one. However, with all that mystery surrounding it, Venice becomes an ideal place to be on Halloween.
The waterways in the streets become a habitat for haunted boats and you can come aboard by becoming a ghost, a spirit, or even a zombie.
Venice is always on the bucket list of every traveler, so why not try it on the eve of Halloween?
Dublin – Republic of Ireland
Dublin is a city in the Republic of Ireland, where the cradles of Halloween can be found.
Dublin celebrates Halloween more passionately than any other city in the world due to its Celtic background.
People here kind of own this event, and enjoy it very passionately. They host parties, festivities, feasts, tricks, and distribute sweets randomly in streets.
If you plan to visit Dublin on Halloween, you can easily take part in their events and parties, as Irish is quite welcoming.
You can dress up like Jack O Lantern, and keep some pumpkins that are originally derived from his tales.
Prague – Czech Republic
Prague has some of the best events and festivals on Halloween. However, it is highly underrated due to the small amount of Trans-Atlantic community presence there.
But with some publicity and promotions, this place is lightening up on Halloween, and it hosts different theaters shows, parties, feasts, and other functions on Halloween's eve.
This city hosts a Zombie Night Run, along with different themed walks.
Their clubs and discos are also heavily decorated with Halloween themes. It is certainly a great place to be on Halloween night.
[ad#ad-160]
Glasgow – Scotland
Scottish people love to enjoy occasions like Halloween.
They are highly spirited and passionate about dressing up differently, and taking themselves to discos, pubs, and nightclubs to show off their scary makeups and celebrate Halloween to the fullest.
You can become a part of their celebrations by visiting Glasgow on this occasion. They have amazing parties and events for everyone to take part and enjoy.
Barcelona – Spain
The city of Barcelona is a great place to be on Halloween. Although it is not known specifically for this event, it still has a great potential to spend a hell of a Halloween there.
Spanish and Catalans are known for their unmatched ways celebrating events, especially throwing parties.
With so many cultures and traditions and their willingness to adopt every event, this becomes a great platform for all inhabitants and tourists to make the most of this event.
Edinburgh – Scotland
Gaelic people are crazy about Halloween, which is why we are going to discuss another Scottish city in this list.
Halloween is the echo of ancient Celtic and Gaelic festival, so it is celebrated to the core in the countries such as Ireland and Scotland.
The beautiful city of Edinburgh hosts some of the best parties, and events themed on Halloween on 31st October and surrounding days.
If you want a real blast on this year's eve of Allhallows, you need to head to Edinburgh.
* Note: The article was written by our collaborator Johar.
Do you like the music? Learn more about the music from Haiti and too from others countries. We update the website very often. Thanks for your support.