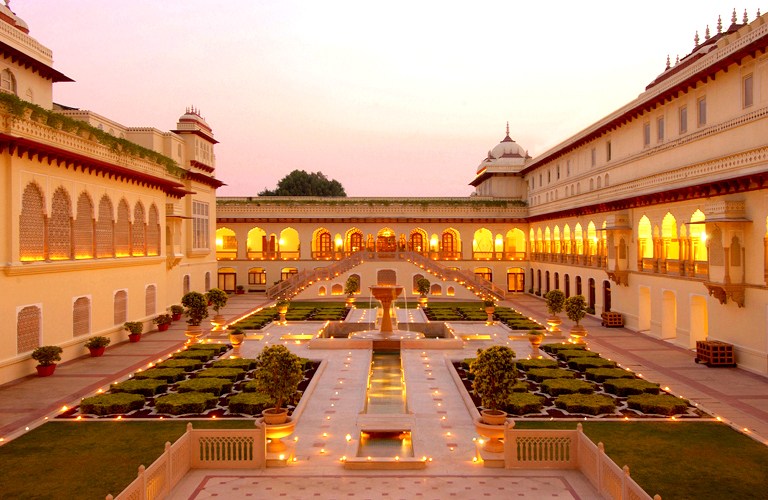 India is one soul-stirring country, filled with centuries of culture, spirituality and natural beauty. It is that one wonderland which attracts hundreds and thousands of tourists from all over the globe.
Presenting a diverse culture that changes at every mile, it is like a kaleidoscope for travellers.
Ascend the mighty peaks of the Himalayas, take a dip in the holy waters of the Ganges, explore the historical wonders of Delhi, hike in the forests of the North Eastern states, sway to the rhythm of Goan music, or examine the villages along the backwaters of Kerala; there's just so many things to do in India.
[ad#ad-160]
Every year, the country sees a large influx of foreign tourists from different countries, out of which a very small percentage belongs to the Central American region. Comprising of countries like Guatemala, Belize, El Salvador, Honduras, Nicaragua, Costa Rica and Panama. The majority of the population speaks Spanish, and travelling to a country on the other side of the planet seems like an odd vacationing idea.
But, a wandering soul is never meant to stay still.
And, if you belong to the same category, do check for India tour packages to enjoy an exhilarating trip.
For travellers belonging to the Central American region, India might appear a bit similar with respect to the traditions.
And, just like them India too has seen several foreign invaders, whose influences are still strong. There is no such specific place for the tourists to start their tour from since all top international airports are located in the four major cities, you can make them your focal point.
If starting from Delhi, you have an advantage of going on a Golden Triangle Tour, which comprises of cities like Agra and Jaipur along with the national capital.
Together, these three cities consist of more than six UNESCO World Heritage Sites, including the wonderful Taj Mahal.
Apart from these three, there are several other places in the northern region like Amritsar, Jaisalmer, Udaipur, Lucknow, Allahabad, Varanasi and Mathura, which are perfect to understand the glorious past and explore amazing flavours.
Delhi is also an important layover city, with access to almost all of the major hill stations like Shimla, Manali, Nainital, Kufri, Kasol, Leh and Ladakh, Kullu, Mussoorie. Jammu and Kashmir and more. Opting for India holiday packages will help you to explore them in a better way.
Don't forget to plan an itinerary for the North Eastern states of India.
These often neglected states are hidden gems of the country, with the abundance of dense, evergreen forests, cascading waterfalls, ethnic tribes and mind blowing landscape to capture in your cameras.
[ad#ad-160]
Coming towards the middle part of the country, places like Goa, Mumbai, Pune, Nashik, Bhopal, Raipur, Puri etc. are known for their rich and huge past.
Each of these cities has something different for you to know. The land of the Maratha and Deccan rulers, who played an important role in shaping the civilization of central India, also were important centres of administration during the British rule as well.
The majority of these places are surrounded by small hamlets of astounding beauty. When you further move towards the south, places like Chennai, Mahabalipuram, Nellore, Mysore etc., shows the strong presence of traditional values and ethics.
People might strongly judge you for your etiquettes, so it is better to flow with the wind or follow an expert. Southern India is also home to few breathtakingly beautiful hill stations like Ooty, Coorg and Munnar.
Few south Indian cities and states were formerly under the control of foreign countries like France, Spain, Portugal, Netherlands etc., and you can still see their mark in here. Wouldn't it be surprising to you if a local fisherman in Pondicherry starts negotiating in French or a handicraft seller in Goa starts conversing in Portuguese?
If you've only thought of India as a land of flying rugs and snake charmers, then it's time to give it a re-think. India both engulfs and pushes out travellers of their comfort zones, and this is the most intriguing part of travelling in a country as such. So, without further ado, choose suitable India holiday destination and fly away to an enchanting land !