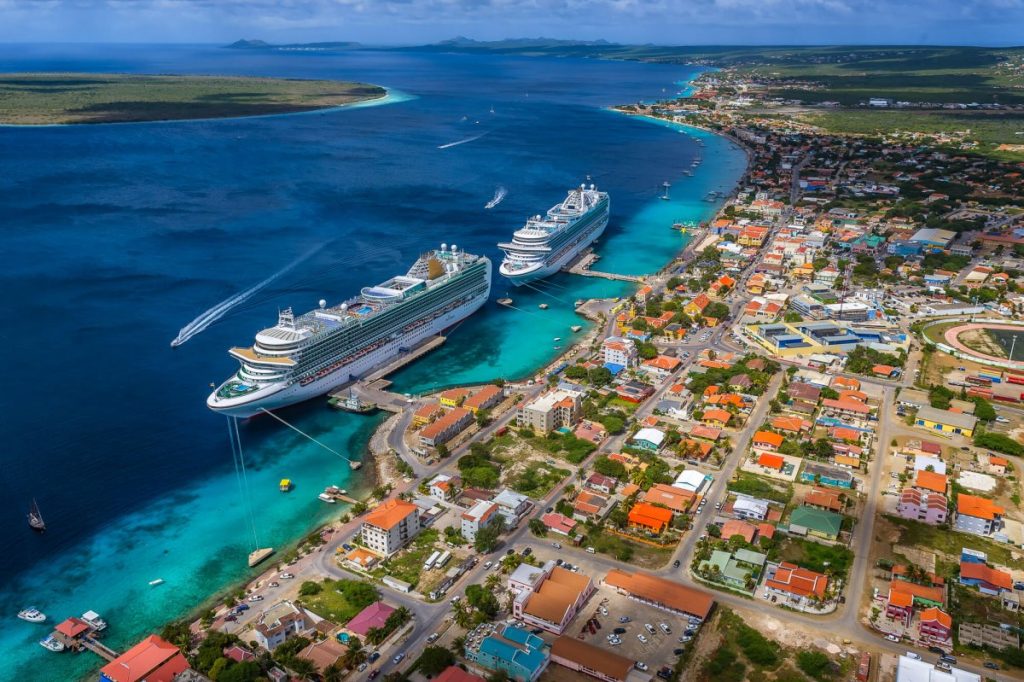 Bonaire in the Caribbean has been recognized as one ofthe best places in the world for windsurfing and snorking for beginners and professionals.
Bonaire champions are still in the world competitions. The combination of sustained winds, weather, sun, warm shallow waters make Bonaire in the Caribbean the greatest place where you can make windsurfing.
Bonaire in the Caribbean offers a variety of beaches. There are beaches that offer an unforgettable experience.
What better place you can find for enjoy the wind in the sails and the beauty of a sunset on the deck of a sailing boat in Bonair? Sailing boat tours, to suit every imagination, are available. Bonaire in Caribbean has excellent accommodation options available for everyone! How find a resort, condominium, bed & breakfast or a private villa? All these hotels are located beachfront and close to other properties.
Villas with stunning views, spectacular pools or houses with gardens and hammocks.
Yellow Stones in Bonaire
As the dive sites, many of Bonaire snorkeling sites are also identified by yellow stones. . You see them at the lake shore. Each point of snorkeling is named in particular and conveniently mark the entry point.
Fee of Nature
All users of the Bonaire Marine Park, are required to pay a fee of nature. The cost is $ 25 for divers and $ 10 for everyone else. The contribution will help in the preservation and protection of the Bonaire Marine Park.
Bonaire island has something for everyone! So do not hesitate and go with your family on vacation with your family to a place full of charm and natural beauty given to that heavenly place by Mother Nature.
Ths island of Bonaire in the Caribbean is also known for his love of nature. It was already a tradition of many generations understand the importance of preserving nature and maintaining this position in the island to do this, Bonaire created a master plan to control the growth of the island, without affecting its natural treasures.Currently Bonaire in the Caribbean has 5 Ramsar or natural reservoirs, including Klein Bonaire as one of the most important places to visit Bonaire.
We invite you to learn what we have preserved for centuries, this is Bonaire in the Caribbean, sustainable growth while preserving the nature and historical heritage of the island. STINAPA (Stichting Nationale Parken Nederlandse Antillean) administers protected areas Bonaire Marine Park and Washington Park Slagbaai.
Bonaire island in the Caribbean offers a very interesting list activities. Will you take a day off to go diving? Take a guided kayak trip through the mangroves protected. Rent a bike and know Bonaire.
Bonaire in the Carribean offers wonderful scenery for hikers.
For a rustic tour where taxis or buses do not venture, jump aboard a quad bike and explore the country roads of Bonaire in the Caribbean.
The excursions or tours of Bonaire Motorcycle Shop are an excellent choice for visitors looking for something more adventurous. Travel a little to the east of Bonaire in the Spelunk / Washikimba tour, past the lighthouse, caves and more. Washington Slagbaai National Park has hiking trails and horseback Brandaris top of the hill, the highest point of Bonaire. Take a tour and learn about the flora, fauna and nature ofthe amazing island of Bonaire in the Caribbean.
Brief guide on things to do in the beautiful island of Bonaire:
Explore the Underwater Paradise: Bonaire is renowned for its pristine coral reefs and crystal-clear waters. Grab your snorkeling gear or go scuba diving to witness the breathtaking marine life. The island offers numerous dive sites, including the famous Bonaire Marine Park, perfect for both beginners and experienced divers.

Windsurfing and Kiteboarding: With constant trade winds and shallow turquoise waters, Bonaire is a paradise for windsurfing and kiteboarding enthusiasts. Head to Lac Bay, a designated windsurfing area, and feel the thrill as you ride the waves or perform tricks in this windsurfer's haven.

Explore Washington Slagbaai National Park: Embark on a journey of natural wonders at Washington Slagbaai National Park. This protected area showcases stunning landscapes, diverse wildlife, and hiking trails. Keep an eye out for flamingos, parrots, iguanas, and other unique species as you immerse yourself in the island's nature.

Visit Pink Beach: Take a trip to Pink Beach, named after its distinctive pink sand. Relax on the soft shoreline, go for a swim in the calm waters, and indulge in snorkeling to witness the vibrant underwater world. The picturesque surroundings make it an ideal spot for sunbathing and enjoying the tropical ambiance.

Flamingo Sanctuary: Bonaire is home to a flourishing flamingo population, and Pekelmeer Flamingo Sanctuary provides a perfect opportunity to observe these graceful birds in their natural habitat. Witness their vibrant pink feathers and capture stunning photographs while respecting their nesting areas.

Kayaking in Mangroves: Discover Bonaire's serene mangrove forests by kayaking through Lac Bay or Lac Cai. Paddle through the mangroves' narrow channels, spot colorful fish, and encounter diverse bird species. It's a peaceful and eco-friendly way to explore the island's natural beauty.

Visit the Salt Pans: Bonaire has a rich history of salt production, and the salt pans are a testament to this legacy. Witness the surreal landscapes of crystallized salt, learn about the salt production process, and capture mesmerizing photos during sunset when the salt pans transform into a captivating pink hue.
We hope this article has been of interest to you and remember that you can follow us on Twitter to keep up to date with new articles on places to visit and more.