[ad#ad-336-280]
There are thousands of places that you can visit all over the world but Central America has proven to be the best destination to many tourists.
It has plenty of beautiful destinations that can be equated to modern paradises and you will definitely enjoy the time that you will be there.
The serene and ambient romantic environment that is provided by these places is just amazing.
Here are the top 5 best destinations in Central America that will make your visit quite exciting and memorable.
El Tunco in El Salvador Central America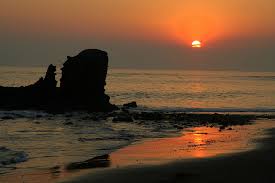 Located on the pacific coast, this place is just a 40 minutes' drive from the San Salvador city.
Known for its killer waves and tropical sunny weather, El Tunco is truly a paradise to have fun in.
There are plenty of bars and restaurants and which offers quality services to the visitors and thus food and accommodation is not an issue in this place.
It is the perfect destination for those who love sun bathing, surfing and rock climbing or just swimming either in the sea or in the pools.
Playa Del Carmen in Mexico
This place is located on Yucatan Peninsula of the Mexico along the Caribbean Sea.
Its magnificent white powder beaches and the amazing clear blue sea are a great attraction to many tourists.
It has the perfect hot weather that will make sun bathing quite enjoyable and you will definitely enjoy any cold drink.
There is plenty of surfing, entertainment joints especially during the night and many more fun activities.
There are many classic restaurants where you can enjoy a good meal and accommodation.
Antigua in Guatemala Central America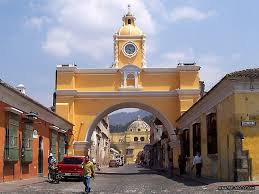 This was a Spanish colonial city in Guatemala that have plenty historical heritage to the locals and Visitors to enjoy.
There are plenty of early churches and museums with unique architectural designs that beautify this city.
You will enjoy the watching the beauty of this gorgeous city while relaxing the one of the many roof top restaurants in Antigua.
The three Volcanic Mountains especially the active provides a very nice climbing trip.
Caye Cauilker Belize Central America
[ad#ad-336-280]
This is one of the Rastafarian islands and one of the top tourist destinations located on the Caribbean.
There are no cars on this island and its small size makes it a perfect paradise where you walk from one place to another.
You can have a lot of fun fishing and diving in this place and also get to see the famous blue hole.
It is the perfect place for sun bathing, snorkeling, surfing and swimming.
There are plenty of mouthwatering seafood restaurants where you can enjoy a nice meal.
Lake Atitlan Guatemala Central America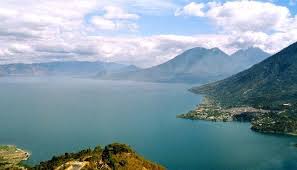 This is an amazing giant crater lake in the heart Guatemala.
The beauty of this lake is just amazing and to top it up are the many but unique small towns on it banks.
You will enjoy a nice ferry ride from one town to the other and also have a good time in the neighboring villages like the San Pedro La Laguna.
The town of Santa Cruz along the lake gives site to watch to sunset over the lake.
You can enjoy a nice and also do some fishing in this lake. Apply Esta application if you want to enjoy the above beautiful places.