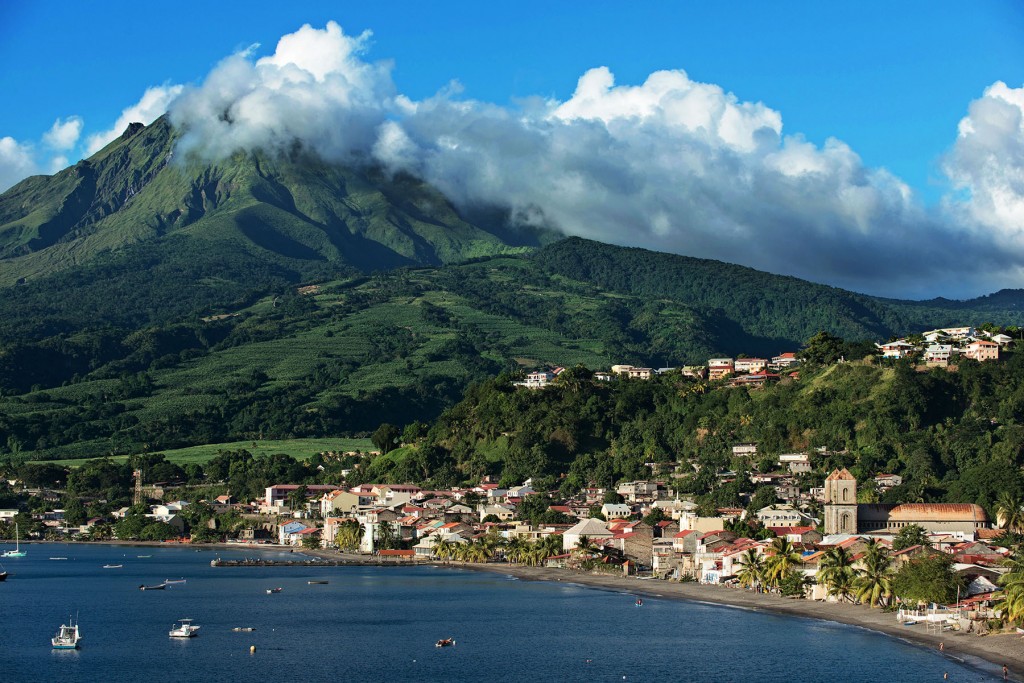 [ad#ad-160]
Martinique in the Caribbean is the definition of a French island – Caribbean refined, very fashionable and elegant with abundant flora.
Full of ruins and monuments, Martinique in the Caribbean was French, with few interruptions, since 1635, offers beautiful beaches, great food and an active volcano. Crops of bananas, sugar cane, rum and tourism business are very important to the island.
Empress Josephine Napoleon welcomed Martinique in the Caribbean, as did the Rivery Aimée Dubuc, who was kidnapped at sea and turned into Valide Sultana mother of Sultan Mahmud II of Turkey.
Its many small museums are focused on curiosities such as dolls, banana harvest and the ancient civilizations of the island. Hikers who prefer to go and find a lot of trips and adventures riding the steep lush.
Windsurfers and surfers will enjoy the challenges of rough Atlantic side of the island. Capital Fort-de-France, offers chic shops, flowers Park Savanne, Schoelcher Library, and St. Louis Cathedral, built in 1895. Restaurants are among the best in the islands.
Pointe du Bout, the main island resort offers hotels, golf, shopping and casino night.
Along the north coast is St Pierre, which was destroyed, along with its 30,000 inhabitants in 1902 when Mont Pelee erupted. The museum covered Volcanology cooling lava memories.
Carbet, archaic and fishing town, was home for a short time for the French painter Paul Gauguin, and inland is Morne Rouge, site of MacIntosh Plantation, known cultivator of Martinique flowers, anthurium. Make sure that a trip to one of 12 rum distilleries in Martinique.
The island 's official name of France to produce agricultural rum (a brand such as Cognac or Champagne).
Climate: The average temperature is about 26°C. Average humidity is 75%. The rainy season is from late August to October. RESTAURANT: Local restaurants available. Fast-food . French. Gourmet.
Internacional. China. Creole cuisine. Vietnamese. Oriental. Service is not included and is usually added to the account, otherwise it is left to their discretion advice. Fashion style is informal. LANGUAGE: French is the official language.
[ad#ad-336-280]
French Creole is spoken locally. English is spoken in tourist areas. NIGHTLIFE: Entertainment available includes disks. Cabarete. Nightclubs. Dinner/Dance. Theatres. Casino at the Hotel Meridien and Bateliere Plaza. Cinemas. Live music.
Places to visit: Fort-de-France, capital of the country. Pagers, birthplace of famous daughter of Martinique: Josephine, Empress of Napoleon. Diamond Rock. Botanical garden where you can admire over a thousand varieties of tropical plants and local. Cockfighting. St. Pierre and the eruption of Mt Pelee ruins of Pompeii of the New World. Museum of Volcanology. Dubuc Castle. Mont Pelee.  Remember visit us time to time for new travel articles and posts.