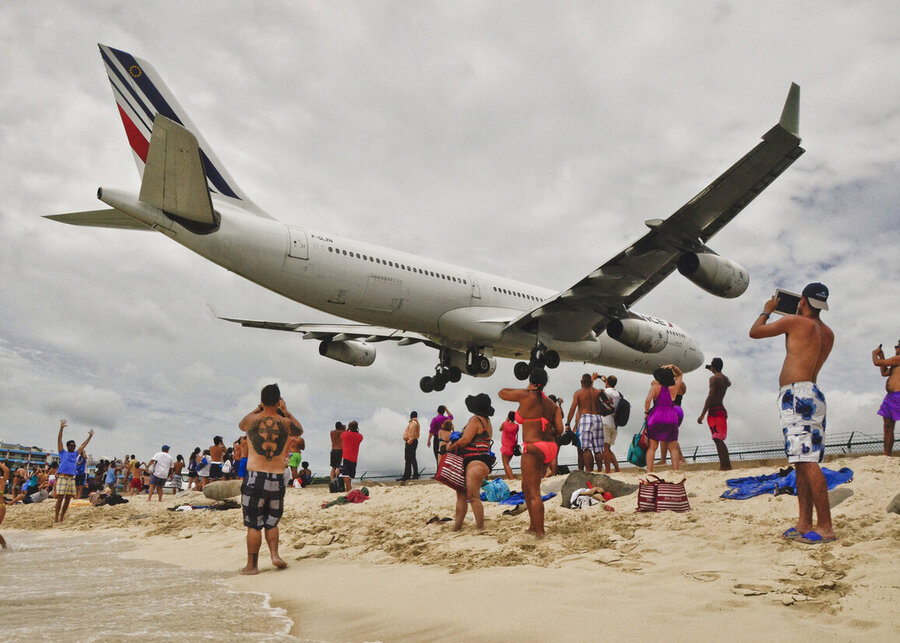 The Netherlands Antilles, are a group of islands located in the Caribbean. With their tropical allure, white sand beaches, crystal clear waters, and diverse culture, these islands offer travelers an unforgettable experience. In this article, we invite you to explore the wonders of the Netherlands Antilles, discover its natural treasures, immerse yourself in its history and delight in its unique cuisine. Get ready to live an unforgettable Caribbean adventure!
Netherlands Antilles Islands:
The Netherlands Antilles are made up of six main islands: Aruba, Bonaire, Curaçao, Saba, Saint Eustatius (also known as Statia) and Saint Martin. Each of these islands has its own charm and appeal, offering travelers unique experiences.
Aruba: Known for its spectacular beaches and year-round sunny weather, Aruba is a popular destination for sun and sea lovers. In addition to its white-sand beaches like Eagle Beach and Palm Beach, you can explore its capital, Oranjestad, with its colorful architecture and lively shopping scene.
Bonaire: A paradise for scuba divers and snorkelers, Bonaire is famous for its pristine coral reefs and abundant marine life. The Bonaire National Marine Park is one of the main attractions, and its crystal clear waters offer the opportunity to swim alongside sea turtles and tropical fish.
Curaçao: The largest island in the Netherlands Antilles, Curaçao combines dreamy beaches with a rich history and culture. Explore the picturesque city of Willemstad, with its colorful colonial buildings and iconic Queen Emma Bridge. Also, do not miss the Hato caves, where you can discover formations of stalactites and stalagmites.
Saba: Known as the "Unexplored Island", Saba is a perfect destination for lovers of trekking and nature. Climb the 1,064 steps of Montaña de Fuego, the highest point on the island, or explore the fascinating coral reefs that line the coast.
Saint Eustatius (Statia): This small island offers a calm and authentic experience. Discover its colonial history by visiting the ruins of Oranje, once a thriving trading city, or explore Quill National Park, an extinct volcano covered in lush vegetation.
Saint Martin: Shared between France and the Netherlands, Saint Martin is known for its stunning beaches and lively nightlife. Enjoy the crystal clear waters of Maho Beach, where planes pass close to the beach as they land at the nearby Princess Juliana International Airport. Explore the city of Philipsburg, with its duty-free shops and vibrant Caribbean atmosphere.
Natural Treasures of the Netherlands Antilles:
The Netherlands Antilles are a nature lover's paradise. From its stunning coral reefs to its lush national parks, there are a variety of natural treasures to discover.
Marine National Parks: The crystal clear waters surrounding these islands are home to impressive marine national parks. Dive or snorkel the coral reefs of Bonaire, Curaçao and Saba, where you can admire a variety of marine species, from colorful corals to tropical fish, turtles and rays.
Arikok National Park (Aruba): Located in Aruba, this national park offers a fascinating combination of desert landscapes, caves and rock formations. Explore trails through giant cacti, visit the Guadirikiri caves, and enjoy panoramic views from the top of Mount Jamanota.
Quill Mountain (St. Eustatius): This extinct volcanic mountain is the culminating point of St. Eustatius and is covered in dense tropical vegetation. You can take a hike to the top of the crater and enjoy stunning views of the island.
Saba National Park: This small island is famous for its impressive mountainous landscape and its unique biodiversity. The national park has a network of trails that run through lush tropical forests, allowing you to discover the local flora and fauna, including rare birds and orchids.
Culture and History:
In addition to its natural beauties, the Netherlands Antilles have a rich history and culture that are worth exploring.
Architecture and Culture in Willemstad (Curaçao): The capital of Curaçao, Willemstad, is known for its Dutch colonial architecture and its colorful line of houses along the harbor. Explore the historic center of Punda and the Otrobanda neighborhood, both UNESCO World Heritage Sites.
Fort Oranje (St. Eustatius): This historic fort, built in the 17th century, is one of the main historical sites of St. Eustatius. Explore the ruins and learn about the island's past as a major trading and shipping center.
Carnival (Aruba and Curaçao): If you visit the Netherlands Antilles during the carnival season, you will have the opportunity to immerse yourself in the vibrant Caribbean culture. Enjoy colorful parades, live music, dancing and festivities that showcase the islands' African, European and Caribbean heritage.
Gastronomic Delights:
The cuisine of the Netherlands Antilles is a fusion of international influences and local flavors. Taste some of the region's traditional dishes, which reflect the cultural diversity of the islands. Some standout dishes include kabritu (goat stew), funchi (a kind of corn polenta), keshi yena (stuffed cheese), pastechi (stuffed meat or cheese patty), and pan bati (corn pancake). ). Do not miss the opportunity to try the delicious fresh seafood specialties, such as fried fish and ceviche.
In addition, the Netherlands Antilles is also known for its local liquor, the famous Blue Curaçao. This bright blue liqueur is made with bitter oranges and is a key ingredient in tropical cocktails like the Blue Margarita and Blue Lagoon.
Activities and Entertainment:
In the Netherlands Antilles, there is a wide range of activities and entertainment to enjoy during your visit.
Water sports: With its crystal clear waters and abundant marine life, the Netherlands Antilles are a paradise for water sports. From scuba diving and snorkelling to windsurfing and kitesurfing, there are activities for all experience levels.
Boat excursions: Embark on an exciting boat excursion to explore the coasts of the islands, enjoy breathtaking panoramic views and discover hidden places. You can opt for a sunset cruise, a sport fishing excursion or a boat trip that takes you to remote beaches and secluded coves.
Shopping: The Netherlands Antilles offer a variety of duty-free shopping opportunities. From international designer boutiques to local craft shops, you'll find a wide range of products, from jewelry and clothing to artwork and souvenirs.
Nightlife: If you are looking for a bit of fun after sunset, the Netherlands Antilles will not disappoint. Both Aruba and Saint Martin are known for their lively nightlife, with a wide selection of bars, clubs, and casinos to choose from.
We hope this article has been of interest to you and remember that you can follow us on Twitter to keep up to date with new travel and tourism articles.