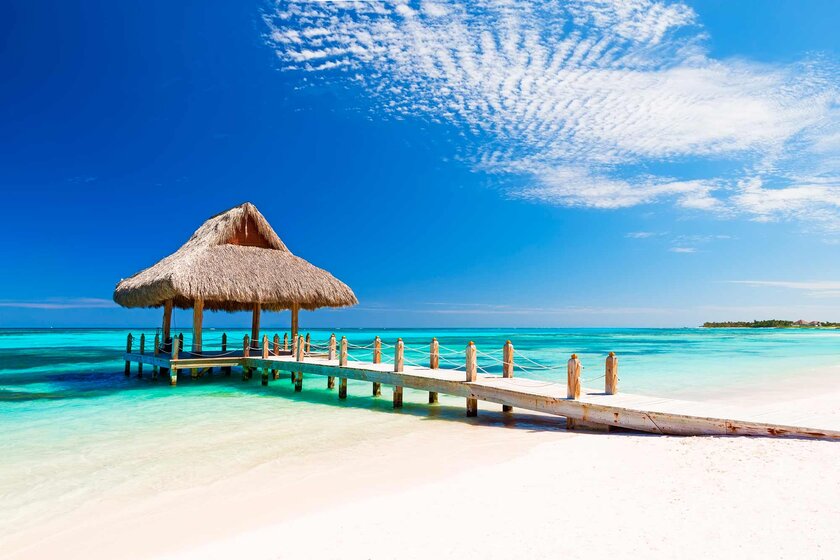 Are you thinking of visiting Punta Cana, the most popular tourist destination in the Dominican Republic? If so, you are interested in reading this article, where I am going to give you some useful tips so that you can enjoy your trip to the fullest.
Here I am going to help you plan your trip, what to do and what to avoid in Punta Cana, and how to discover its hidden gems.
Punta Cana is a Caribbean paradise, famous for its white sand beaches and turquoise waters, its all-inclusive resorts, its golf courses, and its water activities. However, Punta Cana also has much more to offer, such as its culture, its nature and its gastronomy. Here are some tips to make the most of your experience:
Below I leave you a review about traveling to Punta Cana and at the end you can read some useful tips for traveling.
Impressive beaches:
Punta Cana has some of the most impressive beaches in the Caribbean. Imagine strolling along the soft white sands, feeling the gentle breeze and listening to the soothing sound of the waves.
Bávaro beach, known for its crystal clear waters and lined with palm trees, invites you to enjoy an unforgettable beach experience.
Another option is Macao Beach, which captivates with its perfect waves for surfing and its untouched natural beauty.
No matter which beach you choose, you will be surrounded by a dream landscape and the tranquility that only the Caribbean can offer.
Luxury experiences and world-class resorts:
Punta Cana is famous for its luxury resorts, which offer an unbeatable experience for discerning travelers. From luxurious all-inclusive hotels to exclusive resorts, here you will find a wide range of options to meet your needs and preferences.
Enjoy world-class services, deluxe amenities, and exceptional hospitality while relaxing in paradisiacal settings. The resorts in Punta Cana offer a wide variety of activities, including world-class golf, water sports, and luxury spa treatments to ensure your stay is memorable.
Lush nature and outdoor adventures:
Beyond its impressive beaches, Punta Cana is home to a natural wealth that invites exploration. Embark on an adventure at the Ojos Indígenas Ecological Park, where you can explore natural trails and discover freshwater lagoons in the middle of the jungle.
Nature lovers cannot miss visiting the Parque Nacional del Este, home to endemic species and beautiful mangroves. You can also enjoy exciting outdoor activities such as scuba diving, snorkeling, catamaran rides, and exciting boat excursions.
Lively nightlife and delicious gastronomy:
Punta Cana not only offers natural beauty and relaxation, but also a vibrant nightlife and a variety of dining options. The area's nightclubs and bars provide live entertainment, Caribbean music and infectious rhythms to dance the night away. In addition, the cuisine in Punta Cana is a delight for lovers of good food.
Try authentic flavors of the Dominican Republic like fried plantains, coconut rice, and fresh seafood at local restaurants and resort buffets.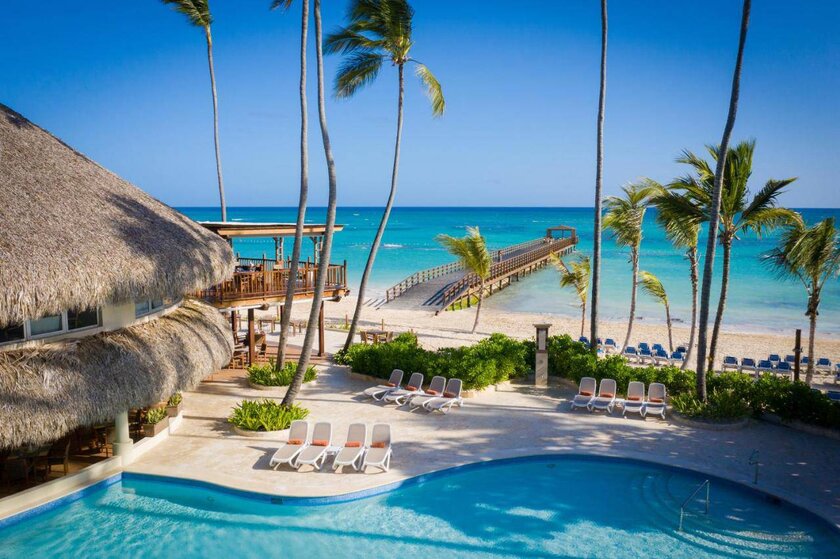 Useful tips to plan your trip to Punta Cana.
Book in advance the best excursions in the Dominican Republic. Punta Cana is a good starting point to explore other areas of the country, such as Saona Island, Los Haitises National Park, Las Águilas Bay or the capital Santo Domingo.
You can find tour deals online or at your hotel, but make sure they are from licensed and insured providers.

Do not rent a car from an agency without a license. If you want to get around Punta Cana on your own, it is best to rent a car from a recognized company and be careful with traffic and driving regulations.
I do not recommend using public transport, as it does not cover the entire area and can be unsafe.

Make two photocopies of each identity document that you bring to Punta Cana. It is important that you have a copy of your passport, your visa and your health insurance in case you lose them or they are stolen. Keep a copy at your hotel and another in your hand luggage.

Do not drink tap water or eat unwashed fruit. Tap water is not drinkable in Punta Cana, so better buy bottled water or use a filter. Also do not eat fruit without washing it with boiled water or peeling it if possible, to avoid possible diseases.

Choose an accommodation near the beach. Punta Cana has some of the best beaches in the world, such as Juanillo, Bávaro or Macao. To enjoy them to the fullest, the ideal is to stay in a hotel or resort that is close to the sea and has direct access to the sand.
So you can relax in the sun, swim in the crystal clear water or practice water sports such as snorkeling, surfing or kayaking.

Better not use motorcycle taxis. Motorcycle taxis are a cheap and fast way to get around Punta Cana, but they are also very dangerous.
Drivers often go at high speed and without a helmet, and accidents are frequent. If you want to use this means of transport, do so at your own risk and negotiate the price before getting on.

Feel free to haggle. In Punta Cana you will find many street vendors that will offer you all kinds of products, from souvenirs to jewelry or cigars.
Do not feel obligated to buy anything if you are not interested, but if you want to, do not accept the first price they tell you. Haggling is part of the Dominican culture and you can get good discounts if you do it with respect and sympathy.
I hope these tips have been useful to prepare you to travel to Punta Cana, Dominican Republic. Remember that Punta Cana is an incredible destination, but it also has its risks and challenges. Therefore, it is important that you inform yourself well before going and that you take the necessary precautions to avoid problems.
So you can enjoy your stay to the fullest and discover everything that Punta Cana has to offer. Have a good trip to the Dominican Republic!