[ad#ad-336-280]
Poets Francisco Morales Santos, Juan Carlos Vilchez, Mervyn Morris, Luis Diaz and Gary Klang arrived from Central America and the Caribbean to demand the patriotic vindication of the rights of each of their countries during the IX World Poetry Festival to be held in across the country, from Monday 18 to Saturday 23 June.
"For starters, you teachers always painted it blue and white, ignoring their ocher and green, we did get us memory / a homeland masked / between fanfare, fireworks and rhymes / made time Maricastana" he writes in the poem "JUDGMENT summary", Santos Morales, a poet born in Old Town Guatemalan village Sacatepéquez department.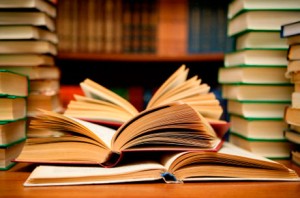 Since your country has worked in magazines in Mexico, Costa Rica, Colombia and El Salvador with reviews and literary essays. In his poetic career has created the Water poems in silence (1961), Feeling so far (1968), tenebrario (1969), Tome of olive trees (1971), Horn of Fire (1976), Assault on Sky: Anthology 1967 – 1996 (1997), liquid O memory! (1999), Writings on dark background (2001) and others.
The Jamaican controversial speech Mervyn Morris is also present: "I am the man who has no job / I am the man who has no vote / I am the man who has no choice / Listen now (…) I'm the man who sharpens knife / I am the man who made the bomb / I am the man who wields the weapon / Study me now, "heard in some verses complaining of a country that passed through Spanish and English hands until finally independence in 1962.
[ad#ad-160]
Morris complements his work as a poet with teaching university that holds the University of West Indies, in the town of Mona, Jamaica. Some of his publications are: Little Boy Crying, Family Pictures, Love Is, On Holy Week, I been there, sort of: New and Selected Poems and others.
Another who has made the poetic language of life is an add Juan Carlos Vilchez, Nicaraguan poet, graduated in Medicine and contributor to newspapers in his country with articles on cultural and political issues.
His poetry is beyond the conventional and transformed into visual metaphor, for example in his poem "tomatoes", he writes: "The interior keeps the fuel / that inflammation behind the curtains / the bellies of eternity / and clings to cliffs / post-tour nights at our company / waiting for completion ".
His pen was awarded literary Nicaragua, in 1988, the national poetry contest "Oscar Turcios".
Gary Klang coming from the American capital Port au Prince, Haiti, to recite verses fresh prompted the public to know the reality of his country after the earthquake in January 2010, and still scarred remains alive.
The author has developed diplomatic career in the French Union of Montreal and the Quebec Writers' Association, both in Canada. Of his publications include: Ex-île (1988), Grenoble (1988), Moi natif native of Le Temps du suivi vide (1995), La terre est comme une étoile vide (2000) and most recently, Mémoire d'encrier (2007).
To close the chapter on Central America and the Caribbean, Luis Diaz comes from Puerto Rico with his poetry ironic quote: "I played the brave / and lost / and I prefer / escape to the mountain / burgésmente / a heat my navel / and stroke my swollen belly with a tender affection. "