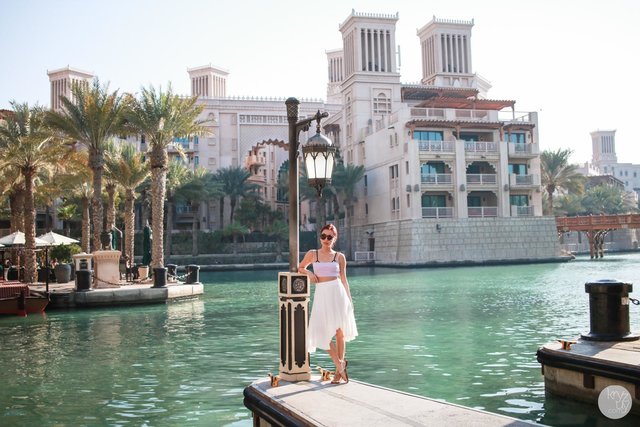 [ad#ad-160]
Calling Dubai a fun place would be an understatement. This city is pure entertainment, and the only dilemma you'll face here is making the hard choice of what all to see and do in the short amount of time you have.
What a good problem to have. Just as you have a plethora of choices, you also have many fun things to do on a budget in Dubai. Owing to the rich lifestyle, many feel Dubai is expensive, but that is not the case.
There's so much you can do that will not your hurt your pocket, but will become memories for a lifetime. Here's what to do:-
 
Picnic at Safa Park
 
Bang in the centre of the city is the gorgeous Safa Park. It is like a green oasis with lush greenery as far as the eye can see. You can come here any time of the day.
All you need to do is make a small picnic basket, grab a good place to sit, relax, and just enjoy the day. This is a good place to bring children and enjoy family time.
You can easily spend a whole day here and make loads of memories. The only cost you will incur is of making the picnic basket and transportation.
 
At the Sea with Dhow Cruise Dubai
 
This may sound expensive but is not. Dhow cruise is a wonderful activity, especially for couples. The best way you can save money on this is by buying it online and in advance.
There are loads of offers and discounts that will make this all surprisingly affordable.
Once aboard the beautiful show, you can really enjoy food and drinks, and entertainment in the form of traditional dances and family shows.
When you are finished with the sumptuous international buffet, you can enjoy views of Dubai Marina or Creek. This is quite a fun and affordable activity.
 
Beach Fun at Jumeirah Beach
 
Jumeirah Beach is the most popular beach in the city, and one of the most fun things to do in Dubai. Though the beach is always packed, you can still find a good spot and enjoy the clean water.
A great thing to do here is take in the views of Burj Al Arab. and enjoy the myriad of people who have come to enjoy the sand and sea. You will make many wonderful memories at this beautiful beach.
Dance with the Fountain
 
How can one miss a chance to see the world's largest fountain? Famously known as the 'Dancing Fountains', the Dubai Fountain is located on the artificial Burj Lake. The fountain system is complete with lights and colour projectors that make it look even more beautiful.
Standing here is free, but just make sure to get in early and grab a good spot. The fountains are choreographed to all the latest songs, and the water shoots up to 500 feet high. So, this is one of the best places to get entertained for free.
 
Souk Shopping
 
Dubai is a place where you can also shop on a budget. The souks in the Deira region are the best places to shop.
[ad#ad-160]
The biggest advantage of this place is that you can haggle with the shopkeepers, and get to pay the price you want to pay. There's also a gold souk where the world's largest gold chain is put on display.
But the biggest attraction here is the affordable gold jewellery. Many people make a beeline here just to do some gold shopping.
Feel Peaceful at Miracle Garden
 
Aptly named Miracle Garden, this garden has over 45 million flowers and is a sight for sore eyes. The moment you enter here, you will feel peaceful, and the beautiful scents will put you in a great mood.
The only cost you pay here is the ticket.  
 
So, if you do not have too much to spend but still want to enjoy Dubai, just get your Dubai visa, and do the above-mentioned activities.
Author Bio:
Hey Friends, I am Shivam Khandelwal.
I am a restless soul. The only time I am sitting still is when I am reviewing all the various places I've travelled. Yes, I love to travel, shop, eat good food, and write about it. I am truly living a blessed life and will continue to share my experiences with you. Let's stay in touch!
Kinds regards, Shivam Khandelwal