Stockholm is very often regarded to be the beautiful capitals in Europe.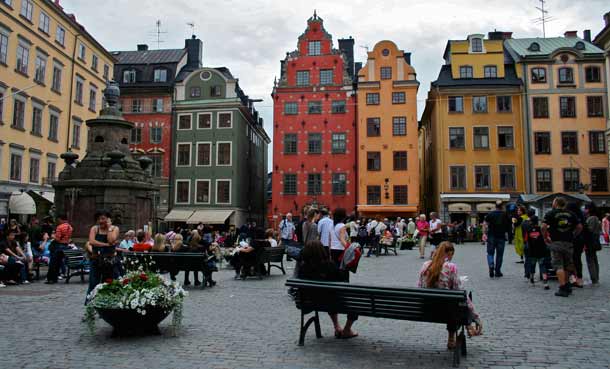 [ad#ad-160]
It is impossible not to fall in love with this city. It sits on numerous islands connected by bridges offering you an opportunity to explore the city from the water. You may also stroll through the narrow cobbled streets of Old Town which will make you feel like a character of a fairytale. All these combined made Stockholm visited cities in Europe.
Below are Stockholm events to do before leaving the city.
Checking out the Kulturhuset Cultural Centre is a good way to get better acquainted with the citys cultural offerings. There are exhibitions, theatre, dance, music, and other types of performing arts. Additionally, there is a library with a reading lounge and several restaurants in the vicinity.
Visit Gamla Stan
As I have already mentioned it is an Old Town and is the first place you should visit Stockholm . It is famous for its attractions like the Royal Palace, the cathedral and the Stockholm's parliament. Gamla Stan is a perfect example how both medieval and modern attractions can exist side by side. It is one of the best places to go shopping in Stockholm. There are lots of markets and shops where you can buy something for yourself or for a present for friends and family.
Rent A Bike
Renting a bike in Stockholm will give you an opportunity to save more time and money. It is one of the most popular way of transportation in the city. In terms of number of bikes Stockholm of course can't compete with Amsterdam, but it doesn't mean that cycling in Stockholm is any less fun.
Visit most popular Stockholm's museums
Since Stockholm offers a great variety of both historical and modern attractions, everyone will be able to find something for his or her taste. If you are travelling with kids this is also a good option as there are lots of attractions for them as well. Among other museums worth visiting in Stockholm is Vasa museum. Everyone who loves history and ships will be impressed by it.
After a sightseeing tour you may drop by a restaurant, but be aware that the prices in Stockholm's cafes and restaurants are not very cheap. It of course depends on the restaurant and the food you order.
Water Cruises in Stockholm
[ad#ad-336-280]
One of the best ways to see the city in all its glory is to join a boat tour as all the best places are located along the historical canals and waterways.
Unlike any other city in the world Stockholm stretches out over 14 islands connected by architecturally detailed bridges, a tour by water gives the opportunity to sit back and relax whilst meandering leisurely through the canals getting the finest views of the charming designs, medieval buildings and contemporary sights that have made this Swedish beauty such an extraordinary destination.
Here are just some of the top river tours available to look out for on a visit for the best attractions at a slow, easy pace.
The Royal Canal Tour of Stockholm takes you along the canals whilst pointing out the city's most popular sights and monuments.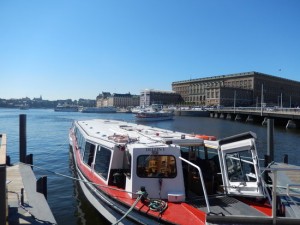 It follows the Djurgarden canal until you reach the ocean then turns back towards the city passing Fjaderholmarna, Prince Eugen's Waldemarsudde art museum with beautiful waterside gardens; the Vasa Museum where you can see the preserved seventeenth-century ship art treasure; Sodermalm one of the prettiest parts of Stockholm; and Slussen, said to be the center for live music and rock culture.