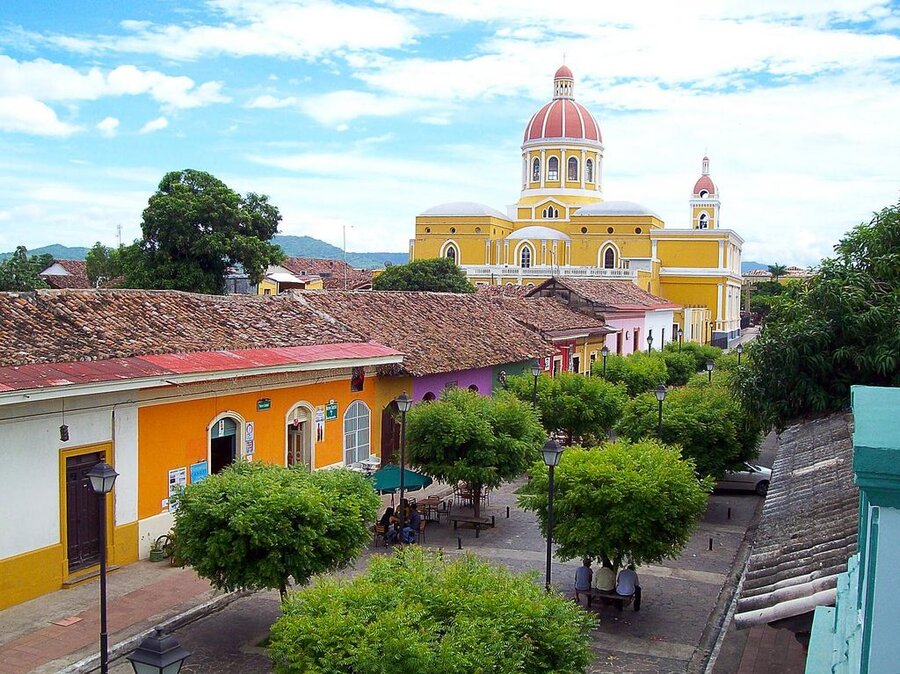 Traveling to Nicaragua offers a captivating experience filled with cultural richness, breathtaking landscapes, and warm hospitality. From vibrant colonial cities like Granada to the volcanic wonders of Ometepe Island, there is something for every adventurer. Immerse yourself in the charm of local markets, explore lush rainforests, relax on pristine beaches, and discover the awe-inspiring beauty of Lake Nicaragua. With its affordability, delicious cuisine, and a wealth of outdoor activities, traveling to Nicaragua promises an unforgettable journey.
There are several compelling reasons to visit Nicaragua. Here I present some of them:
Natural Beauty: Nicaragua is known for its stunning natural landscapes. From its white-sand beaches and crystal-clear waters to its towering volcanoes, lakes, rainforests, and nature reserves, the country offers a diversity of spectacular natural settings.
You will be able to explore paradisiacal islands, observe a great variety of flora and fauna, swim in lagoons and waterfalls, and enjoy beautiful sunsets on the beach.
Culture and heritage: Nicaragua has a rich history and culture that is reflected in its colonial architecture, churches, museums, and cultural traditions. Cities like Granada and León are home to impressive colonial buildings and offer an authentic experience of the country's history and heritage.
In addition, you will be able to learn about indigenous communities and their way of life, which will enrich your cultural understanding.
Adventure and Outdoor Activities: Nicaragua is a paradise for lovers of adventure and outdoor activities.
You can climb volcanoes, hike through rainforests, surf some of the best waves in Central America, kayak lakes and rivers, scuba dive and snorkel coral reefs, and much more.
The country offers a wide range of exciting activities for lovers of adrenaline and nature.
Hospitality and friendliness of the people: Nicaraguans are known for their hospitality and friendliness. They will welcome you with open arms and make you feel welcome during your visit. The warmth of the local people will make your experience in Nicaragua even more special and will allow you to get to know their culture and way of life up close.
Affordable costs: Compared to other tourist destinations in the region, Nicaragua offers more affordable prices for travelers. Accommodation, food and activities are usually cheaper compared to other nearby destinations. This allows you to enjoy a high-quality experience at a reasonable cost.
Some of the best places to visit in Nicaragua:
Granada, Nicaragua: This charming colonial city is one of the most popular destinations in Nicaragua. Explore its cobbled streets, admire the colonial architecture, visit the Cathedral of Granada and enjoy boat trips on Lake Cocibolca.
Do not miss the experience of going up to the viewpoint of the La Merced Church to enjoy a panoramic view of the city.
Ometepe Island: Located on Lake Cocibolca, Ometepe Island is a natural paradise with two imposing volcanoes, Concepción and Maderas. Here you can enjoy hiking, visit waterfalls, relax on beaches and immerse yourself in the local culture.
Also, you can explore ancient petroglyphs and enjoy beautiful sunsets.
León, Nicaragua: Known as the "university city," León is a historically and culturally rich city. Visit its cathedral, declared a World Heritage Site by UNESCO, and explore its museums, art galleries, and cultural centers. You can also climb the Cerro Negro volcano and practice sandboarding on its black sand slopes.
Bosawás Biosphere Reserve: This nature reserve is the largest in Central America and is filled with a great diversity of flora and fauna. Take walks in the jungle, observe exotic birds, meet indigenous communities and enjoy the virgin natural beauty that this place offers.
Corn Islands Nicaragua: Located in the Caribbean Sea, the Corn Islands (Big Corn Island and Little Corn Island) are paradisiacal destinations with white sand beaches, crystal clear waters and a relaxed atmosphere. Enjoy scuba diving and snorkeling to explore the coral reefs, relax on the beaches and savor delicious fresh seafood dishes.
Masaya Volcano National Park: Located near Managua, the Masaya Volcano National Park is a popular destination for nature and volcano lovers. Explore the crater of the active volcano, hike trails surrounded by lush vegetation, and admire the beauty of the park.
San Juan del Sur: This quaint coastal town is known for its beautiful beaches and relaxed atmosphere. Enjoy the surf, sunbathe on the beach, enjoy the nightlife and try the delicious fresh seafood offered at the local restaurants.
If you are planning traveling to Nicaragua, here are some tips to make your trip safe and enjoy your experience to the fullest:
Research beforehand: Before your trip, research the destinations you plan to visit, the local culture, traditions, and etiquette.
Familiarize yourself with the local customs and learn some basic Spanish phrases to communicate with the local people.
Safety in Nicaragua: Always keep safety in mind during your trip. Keep your valuables safe, avoid carrying large amounts of cash, and use caution when displaying expensive electronics in public places.
Check your country's government safety recommendations and travel updates before you travel.
Transportation: Use reliable transportation services and avoid using unauthorized transportation. Always check the safety of vehicles and drivers before boarding. If you are going to drive, make sure you know the local traffic laws and use caution on the roads.
Health and food safety: Check if you need vaccinations before traveling and take a basic first aid kit with you.
Drink bottled water, avoid raw or undercooked foods, and eat in places with good hygiene.
Consult a doctor or travel medicine specialist before your visit.
Cultural respect: Respect local culture and traditions. Dress appropriately, especially when visiting religious or conservative sites.
Ask and ask for permission before taking pictures of local people, especially in rural areas of Nicaragua.
Environmental protection: Make sure you leave a minimal impact on the environment. Do not throw garbage in natural areas and respect the regulations and restrictions in national parks and protected areas.
Negotiating prices: In many places in Nicaragua, it is common to negotiate prices, especially in local markets and shops. Don't be afraid to haggle, but always do it in a respectful and friendly manner.
Travel insurance: Consider obtaining travel insurance that covers possible medical emergencies, flight cancellations or other inconveniences during your visit to Nicaragua.

At the end, embarking on a journey of traveling to Nicaragua is an enriching and rewarding experience. This vibrant Central American nation beckons adventurers with its cultural tapestry, awe-inspiring landscapes, and warm-hearted people.
Exploring colonial gems like Granada and León, venturing into lush rainforests teeming with wildlife, and hiking up volcanoes are just a few of the incredible experiences awaiting travelers. The pristine beaches along the Pacific and Caribbean coasts offer a tranquil escape.
Whether indulging in delicious local cuisine, immersing in indigenous traditions, or sailing on Lake Nicaragua, every moment spent traveling to Nicaragua is filled with wonder.
This affordable and captivating destination is a must-visit for those seeking unforgettable adventures and cherished memories.
We hope this information about traveling to Nicaragua is useful to you.