Jamaica, a Caribbean gem, is a destination that seamlessly blends vibrant culture, reggae music, and breathtaking landscapes. This tropical paradise has made its mark on the world with its iconic music, rich cultural heritage, and the beauty of its white sandy beaches. In this article, we will explore the unique charms of Jamaica and why it's a place every traveler should experience at least once in their lifetime.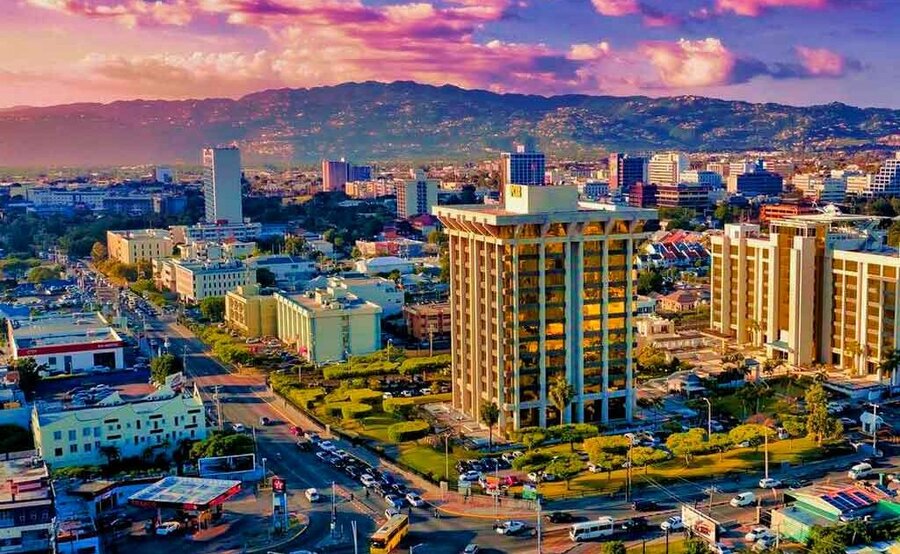 Reggae Music: The Soundtrack of Jamaica
Jamaica is the birthplace of reggae, a musical genre that has captured the hearts of people worldwide. Bob Marley, one of the most influential figures in the history of music, is the most prominent name associated with reggae and a symbol of Jamaican identity. Reggae music is not just a soundtrack but a language that transcends borders, connecting people from diverse cultures.
In Jamaica, you can immerse yourself in the vibrant music scene by visiting iconic places like the Bob Marley Museum in Kingston or attending local reggae festivals. Reggae music permeates the island's everyday life and will accompany you during your journey, whether through the melodies flowing from local bars or conversations with locals passionate about their musical heritage.
Jamaican Culture: A Fusion of Influences
Jamaican culture is a fascinating blend of African, European, Asian, and Taino influences. This diversity is reflected in cuisine, religion, dance, and crafts. The island is home to colorful festivals like Jamaica Carnival, celebrating African heritage and local creativity. You must try traditional dishes like jerk chicken, ackee and saltfish, or delicious meat patties.
Religion also plays a significant role in Jamaican culture, with a strong presence of Rastafarianism, a religion that embraces spirituality and a connection with nature. When visiting Jamaica, you'll have the opportunity to learn about these beliefs and the importance of the Rastafarian philosophy in the island's daily life.
Dreamy Landscapes: Beaches and Nature
Jamaica is famous for its dreamy beaches. The south coast boasts white sandy beaches, crystal-clear waters, and endless opportunities for relaxation and sunbathing. Seven Mile Beach in Negril is an iconic destination for surf and snorkeling enthusiasts. Another gem is Boston Bay, known for its calm waters and natural beauty.
But Jamaica is not all about beaches. The island's interior is a paradise for nature lovers. The Blue Mountains and Cockpit Country's rainforests offer opportunities for hiking, birdwatching, and cave exploration. Waterfalls like Dunn's River Falls invite you to cool off in fresh waters and enjoy a refreshing experience.
Unforgettable Adventures
For those seeking thrills, Jamaica offers a wide range of adventure activities. From bobsled rides in the rainforest to ziplining over lush canyons, the island has something for everyone. You can also visit Glistening Waters' Luminous Lagoon, where bioluminescent waters create a magical spectacle in the dark.
Jamaican Hospitality: A Warm Welcome
One of the highlights of Jamaica is the kindness and warmth of its people. Jamaicans are known for their welcoming spirit and their willingness to share their culture and traditions. Travelers quickly feel at home in this hospitable environment.
The Best Beaches in Jamaica: Caribbean Paradise
Jamaica, with its crystal-clear waters and golden sand, is a dream destination for beach lovers. Whether you're looking for a tranquil spot to relax or an exciting corner for water activities, Jamaica offers a wide range of options. Here are some of the best beaches on the island to consider during your trip.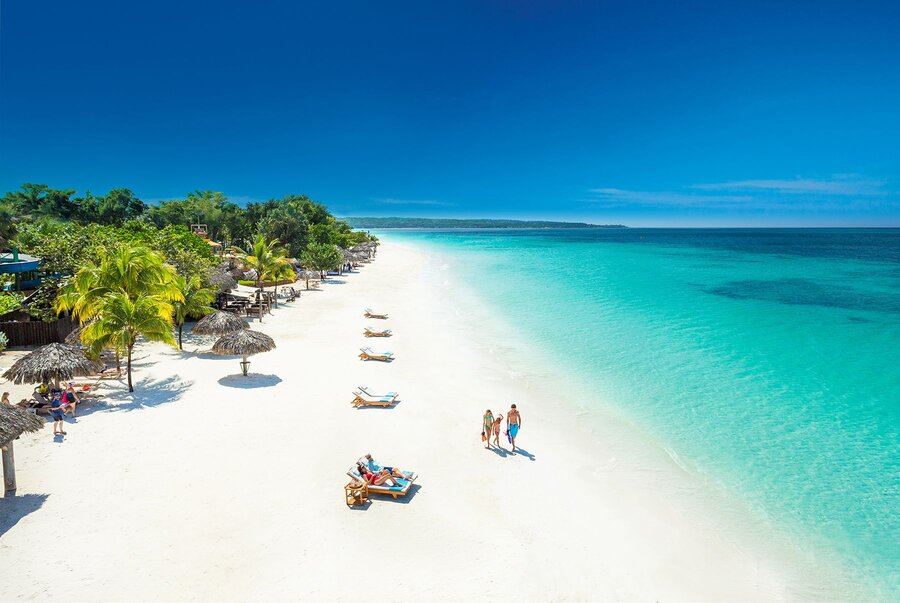 Seven Mile Beach (Negril):
Undoubtedly, Seven Mile Beach in Negril is one of Jamaica's most well-known treasures. This white sandy beach, which actually stretches for nearly 7 miles, is famous for its turquoise waters and laid-back atmosphere. You'll find beachfront bars, water activities like diving and snorkeling, and spectacular sunsets. It's a perfect place for both relaxation and enjoying Negril's vibrant nightlife.

Doctor's Cave Beach (Montego Bay):
Located in Montego Bay, Doctor's Cave Beach is one of Jamaica's most iconic beaches. Its name is attributed to the belief that its waters have healing properties. The beach boasts well-maintained facilities, umbrellas, and loungers for visitors. Its crystal-clear waters are perfect for swimming and snorkeling, and its proximity to the city makes it a convenient choice for travelers.

Winnifred Beach (Portland):
For those seeking a more authentic and less touristy experience, Winnifred Beach on Jamaica's east coast is an excellent option. Surrounded by lush vegetation and accessible via a short trail, this beach offers a peaceful and relaxed atmosphere. It's an ideal place to enjoy a picnic day and explore nearby natural seawater pools.

Treasure Beach (Saint Elizabeth):
If you want to escape the crowds and immerse yourself in Jamaican local life, Treasure Beach in Saint Elizabeth is the perfect choice. This unspoiled beach consists of four separate bays: Calabash Bay, Billy's Bay, Frenchman's Bay, and Great Pedro Bay. Each bay offers its own unique atmosphere, from tranquility to opportunities for deep-sea fishing. It's the perfect place to relax and disconnect from the hustle and bustle.

James Bond Beach (Oracabessa):
James Bond Beach, also known as Luminous Lagoon Beach, is famous for being the backdrop for some James Bond films. Its crystal-clear waters and bioluminescent lagoon make it a unique destination. You can enjoy activities like paddleboarding and explore the mysterious luminous lagoon after sunset.

Hellshire Beach (Portmore):
Located near Kingston, Hellshire Beach is known for its delicious Jamaican cuisine, particularly fresh seafood dishes. The beach is a popular spot for locals and offers a lively atmosphere. In addition to enjoying local food, you can relax on the beach and swim in its warm waters.
Here you can read our article about must to visit places in Jamaica in your next trip.
Jamaica is a tropical paradise with a beach for every type of traveler. Whether you're seeking adventure, relaxation, culture, or simply enjoying the sun and Caribbean breeze, you'll find the perfect beach for your needs on this beautiful island. Get your sunscreen and swimsuit ready and dive into the Caribbean waters of Jamaica!