[ad#ad-160]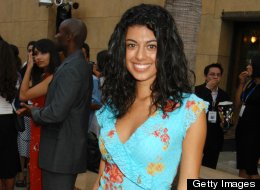 There are already rumors that Tom Cruise is looking for his next girlfriend. According to RadarOnline, this is Yolanda Pecoraro, an actress virtually unknown 27 year old whose mother is from Nicaragua and her father in Italy. She is a devoted to the Church of Scientology and has already had two previous relationships with members.
The site reports that Scientology expert Margery Wakefield told the National Enquirer that Cruise's next wife "should" be of the same Church and therefore, would you like Yolanda who also says the source, is a "princess "for them and has taken courses from 13 years.
RadarOnline also indicates that is not the first time the actress has been linked to Tom Cruise. In the book by Andrew Morton, 2008, "Tom Cruise: An Unauthorized Biography", he wrote that he met the famous Pecoraro at the opening of a new center for Scientology in Spain in 2004, which allegedly had become his girlfriend. The book includes a picture of Cruise and Pecoraro with friends David and Victoria Beckham during a soccer game a month after they met.
The National Enquirer then spoke with Yolanda, who said, "Yes, I knew and still know Tom Cruise, but I'm not married or engaged to anyone."
Although one of his sources claim that Yolanda is still living with a boyfriend, the Church of Scientology
[ad#ad-336-280]
is apparently so embarrassed by the divorce of Cruise and are "desperate to stabilize the situation quickly," and have even been reports that they are not happy with the coverage given to Tom in the media.
With rumors that Katie Holmes was "hired" to interpret the role of the third wife of Tom Cruise and had signed a five-year contract after which they are asking for a divorce, it is no surprise then that there are already rumors of who the girl will take the next role as Mrs. Cruise. Is there truth to these rumors Yolanda?