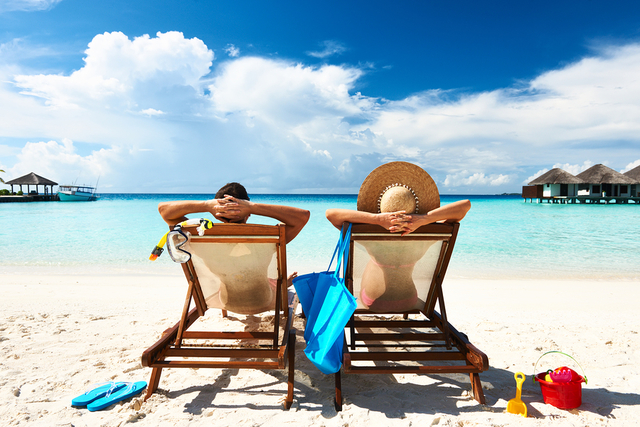 In this report, we will explore some of the best cheap destinations for travelers seeking an affordable holiday experience. These destinations offer a combination of budget-friendly accommodations, affordable attractions, and memorable experiences without compromising on quality. Whether you are a backpacker on a tight budget or simply looking for cost-effective travel options, these destinations are worth considering.
With passing time your travel list must be increasing, which in turn will be adding some extra pressure on your bank account. But there is still a hope of visiting some heavenly destinations this year that are cheap, and you are guaranteed to get more boom for your buck.
From Far East Asian beaches to the South American Andes, you can easily explore these 15 cheap destinations in 2018 without breaking your pocket. But before you start planning your trip, we would like you to draw a cheap flight comparison on any travel aggregator, so you can easily determine which outbound flight is the cheapest and most suitable.
1. Thailand
Thailand is one of the most preferred countries for any traveler or backpacker. It has got serene islands, heavenly beaches, beach lodges and huts, museums, temples, delicate cuisines and everything available at low prices. Use public transport, hire a bike, or even hitchhike along its 600km Mae Hong Son Loop.
2. Vietnam
With the passing time, Vietnam has maintained an incredible value to all the visitors from all over the world. The country is rich in limestone karsts in the north, paddy fields of the Mekong Delta, serene beaches, cultural cities and forests. You can easily enjoy traveling across the country and making the most of your trip by traveling in low-cost public transport and living at budget-friendly hotels. Being a narrow strip country in Indochina Peninsula, Vietnam is perfect for backpacking with thick jungles to explore and exotic beaches.
3. India
There are few countries where you can travel extensively and eat whatever you like at the lowest of prices and India is one of them. The south Asian country is one of the best budget-friendly countries for travelers, with infinite beaches, mountains, hiking trails, airports with budget airlines, and culturally rich cities. Fly to India this year and explore the hidden beauty of this country.
4. Pakistan
Pakistan is an unexplored neighbouring country of India, which is rich in heavenly beaches, deserts, rivers, forests, plateau, mountains, cultural cities and delicate local cuisines. Although rocked by terrorism in the past, it is perfectly safe to travel there and local inhabitants are always welcoming and friendly. The mountains of this beautiful country are swarmed with thousands of local and foreign hikers and travel all year long. Traveling between the cities is also easy.
5. Iran
Just like any other country on the list, Iran enjoys beautiful terrain which is still yet to be explored by all the travel enthusiasts. Enjoy your budget-friendly family holiday in culturally rich Iranian cities such as Tehran, Shiraz, Isfahan and more.
6. Azerbaijan
Located just over Iran, Azerbaijan is a perfect traveling spot for travelers and backpackers. It is situated between Europe, Central Asia, and the Middle East, which makes it a perfect budget-friendly travel destination for anyone.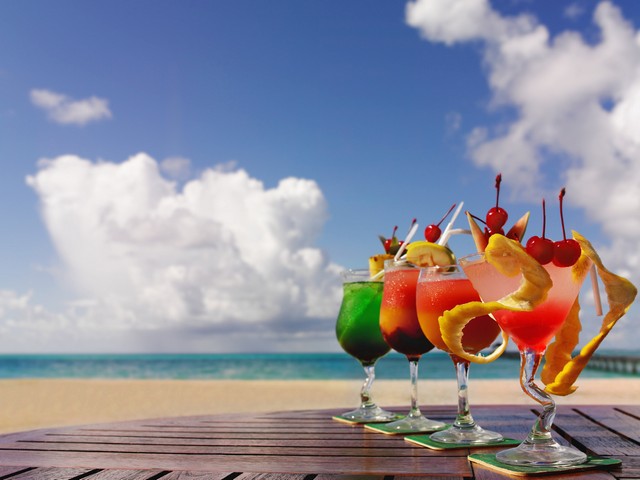 7. Greece
Although Greece is going through some economic crisis as of late, we still recommend you to visit this culturally and historically rich country in Southern Europe. Traveling and accommodation prices are cheaper than before, which enables you to squeeze out some extra miles or islands in the Mediterranean Sea. Explore the ancient Greek ruins of Athens, Sparta and enjoy its warm beaches. You can easily and cheaply fly to Greece by booking flights to Athens or any other Greek city.
8. Ghana
Located in Western Africa, Ghana is a culturally rich country with a lot of beaches to explore on its Atlantic Ocean coast. Many travelers avoid Ghana as they assume that traveling, security, and accommodation will be an issue, but these are things of the past as you can easily book flights to Accra, get a budget-friendly accommodation at any good hotel and security situation is great too.
9. Nigeria
Nigeria is one of the best countries to travel and explore in Africa. It is rich in culture and wildlife. Unlike in the past, you can easily find cheap flights to Lagos from anywhere in the world. Explore its beaches and wildlife, and enjoy a budget-friendly stay.
10. Guatemala
Guatemala is a mix of natural beauty, exceptional culture and rich Mayan history. Travel to this beautiful country and enjoy a budget-friendly stay. Look a list of cities in Guatemala and plan your next trip to this very nice country.
11. Portugal
Portugal remains one of the few European best budget-friendly destinations to go on a holiday. It is worth considering especially if you want to avoid crowded cities of Italy and Spain. With hundreds of places to explore, Portugal is best for you to visit this year.
12. Bolivia
Bolivia is one of the cheapest countries in South America. Although traveling there can be a little uncomfortable sometimes, but it is completely worth it. This country offers top sights to explore in a very low-cost price. What to see on your trip to Bolivia? Check some nice places in Bolivia and know more before your trip.
13. Mexico
Mexico is a perfect getaway if you fancy some alluring white sand beaches and local cuisine. It is also ideally located in Central America. Enjoy high mountains, forests and amazing beaches.
14. South Africa
If you want an amazing safari experience in addition to some white sand beaches, scuba diving, trekking, and other adventures, South Africa is your ultimate destination. The best thing is, South Africa is also a budget-friendly country, so make the most of your trip there.
15. Chile
A culturally rich South American country lying on a long narrow strip between the Andes and the Pacific Ocean. Chile is last on this list, but certainly not the least. It is swarmed with thousands of hikers, trekkers and mountaineers all around the year due to its rich geographical locations. You can enjoy an amazing time with family and friends in this country without putting extra pressure on your pocket.